Traditionally, the term 'crypto' spurs thoughts of digital coins, online crime, and speculative investing. While these elements still hold strong in this space, the world of digital value has evolved into something much greater.
Spurred by an aggressive adaptation to a digital world by the global pandemic, capitalists have been sure to seize their opportunity and make the most of what virtual has to offer.
Related article: Crypto, Blockchain, and Crypto Assets 101
By no small measure is this a strange space to most. With our understanding for what these assets represent changing from day to day, as new market applications are explored, and subtle trading intrigues turn toward more and more people thinking it's time to go "all in".
***
This article was written after a conversation with
Cillian Burns
, director and co-founder at
Crystl Crypto
. We recently sat down with Cillian to get his take on the established and emerging elements of the crypto world, and what we can expect from this space in 2022.
Read on for more.
Will 'Big' Crypto Lead 2022's Charge?
Established or 'big' coins like Ethereum and Bitcoin have dominated the crypto media space over the past few years for several reasons, from steep dips and aggressive rises, to the influence of Elon Musk's aptly timed tweets (Bitcoin hit its all-time market high just one month after Musk's tweet about the digital giant), big crypto has seen more than its fair share of news coverage over the past 12 months.
Related article: Understanding Cryptocurrencies – The Importance of Financial Literacy for the Part-Time Investor
While this kind of volatility continues to expense of feverish investors and first-time overreachers, there's a lawless and unsentimental appeal to these coins that gives people hope that they too, might make it big quick.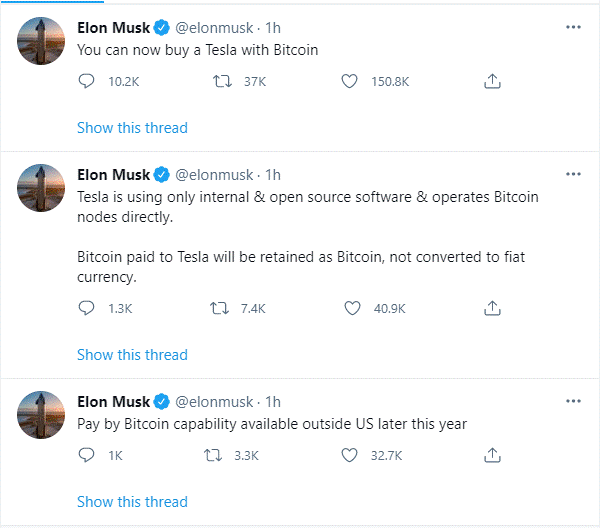 Bitcoin - First to the Party and Last to Leave
Bitcoin, the original disruptor in this space, has grown aggressively, but with a large amount of volatility since the coin officially started trading.

Since 2014, the value of the coin has grown from $100 to an all time high of over $68,000 in November last year.

In recent weeks (this piece was written in January 2022), the crypto giant has experienced one of its characteristic market crashes, laying true to its unpredictable nature to date.

Bitcoin Price Chart. Source: Google
Ethereum – The Little Brother
Similarly, Ethereum, which is a blockchain-based platform best known for its native asset, Ether, also known as ETH, has experienced large amounts of growth since its induction to the marketplace.
The hotly touted virtual technology has seen its price grow from less than a dollar in 2016 to November's all time high of $4,426 in November 2021.
Related article: Trading and Investing: A Beginner's Guide
Ethereum tends to follow the market patterns of Bitcoin, experiencing similar crashes and growth – such is the closeness of the relationship of the two digital assets.

Ethereum Price Chart. Source: Google
Surges in this area can be attributed to a number of significant events.
Notably, in 2021, the impact and influence of mainstream institutional investors seemed to validate Bitcoin holders' inklings with many investors hailing Bitcoin as a hedge against inflation, similar to gold.
The majority of activity in the crypto space takes place on the Ethereum blockchain.
With the emergence of decentralized finance or DeFi (the ability to borrow, trade, lend, and invest through autonomous smart contracts, removing the need for banks and other middlemen) in 2020, the value of the technology rose.
Related article: Cryptocurrencies and DLT – Revolutionary Technology or Asset Bubble?
In fact, approximately 91 billion US dollars are locked in to DeFi as of the 11th of January 2022, showing the perceived market value of this project.
Can Any Other Crypto Crack the Code?
While Bitcoin and Ethereum remain at the forefront of the crypto world, there are a number of other cryptocurrencies worth following.

In fact, as of January 2022, there are more than 8,000 digital assets in existence, including Terra/Luna and Solana.
Terra/Luna
Terra is an open-source blockchain which runs on the algorithmic stablecoin (UST) which is pegged to one US dollar algorithmically. It burns one US dollar worth of Luna (collateral layer) to create one UST. It solves for the volatility problem seen in other networks such as Solana and Etherum.
Since the launch of its Mainnet in 2019, the coin has seen large amounts of growth, although paling in comparison to the two big players of Bitcoin and Ethereum, although its comparative youth must be taken into account.

However as it is a Bockchain solely addressing the market's volatility issue, it has started to receive attention from traditional banking systems, particularly in South Korea, and is creating easy & effective on ramps to Fiat systems.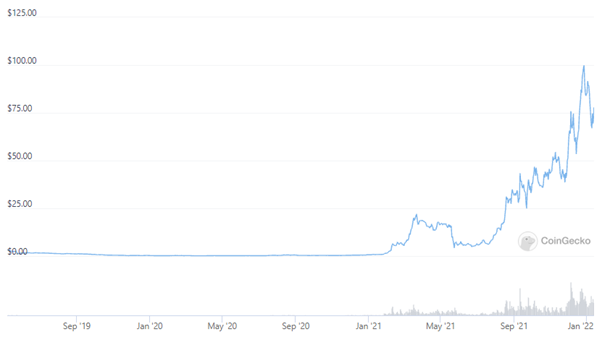 Growth of Cryptocurrency Luna - 2019 to Now. Source: CoinGecko
Solana
According to its website, Solana is the "
fastest blockchain in the world and the fastest growing ecosystem in crypto, with over 400 projects spanning DeFi, NFTs, Web3, and more.
"
With a market capitalization of over 44 billion US dollars and a beneficiary of the growth of the industry with a 11,249% price increase last year ($1.52 to $172.51), the coin is one of the more popular on the market today behind the two major players of Bitcoin and Ethereum.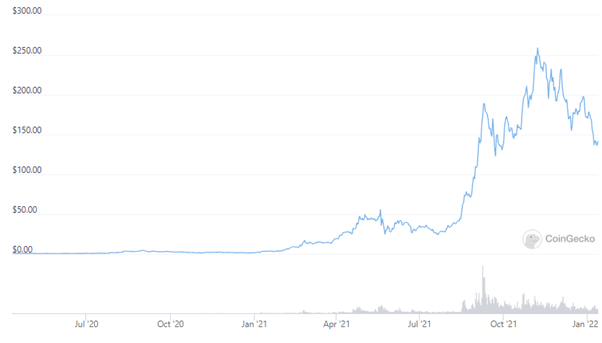 Growth of Cryptocurrency Solana - 2020 to Now.Source: CoinGecko
What to Expect from Cryptocurrencies in 2022
Many experts are expecting a devastating Bitcoin crash in the coming months, citing its recent downfall from its $69,000 market high in November last year, to its current price of just north of $33,000.
While this is an aggressive decline, Bitcoin and other digital assets are nothing short of notorious for their volatility.
Some experts are expecting Bitcoin to tank to as low as $10,000 this year, wiping out all of its gains over the past 18 months.


Carol Alexander, professor of finance at Sussex University, had this to say on the coin:


"If I were an investor now, I would think about coming out of Bitcoin soon because its price will probably crash next year."


She puts this sharp decline down to her belief that the coin "has no fundamental value" and that it serves as more of a "toy" rather than an investment.

While Carol is certainly not confident in the digital technology, others are sticking to their guns.


Many investors are encouraged by the increasing adoption of digital assets by institutional investors, and their "further integration into the legacy financial systems" which will be the main drivers of growth in this space over the coming year according to Loukas Lagoudis, executive director at cryptocurrency investment fund ARK36.

As central banks pilot new digital currency initiatives of their own, time will tell of how these technologies become integrated within the institutions they traditionally oppose.


It seems like the future is all but certain for the world of crypto, however, other movements in this space are sure to have an impact on the market as sharp technological changes are due to take hold in 2022.
It's Mark's Metaverse, and we're not Living in it…Yet
The world of crypto encapsulates far more than just coins and blockchain technology. There are a number of emerging areas exciting not only the market, but some of the world's major corporate players, notably Mark Zuckerburg's 'Meta'.
At Facebook's Connect 2021 virtual conference, Zuckerburg released
this video
explaining the metaverse and how Facebook will rebrand and reorganize to direct their efforts toward the development of digital worlds which will hold their own social and economic systems.
But what is a metaverse?


A metaverse is a network of 3D virtual worlds supposedly focused on social connection, however, there will be monetary motivations to this new world. It is accessed using visual tools (virtual reality goggles and glasses).


In the Metaverse, you can socialize, attend concerts, play games, and even exercise through the use of virtual personal trainers.


In what now seems like a shrewd move, almost eight years ago in March 2014, then Facebook acquired Oculus Rift for a final value of $2.3 billion, undoubtedly with a development similar to the metaverse in their sights.


With this stronghold on the entry point to the virtual reality world, Meta is aiming to be the leading player in this space as they aim to recreate history and lead the way in web 3.0's revolutionary entanglement of the social and the technical.


Web 1.0, 2.0, and 3.0 – What's the Difference?
The web started off as a place where messages could be visually displayed across networks via a server. Think of the classic webpage – this was static information with which users could not communicate directly.
Web 2.0 was pivotal in the digital social movement as messages could then be sent between servers instantly, making the internet a more interactive and collaborative space – think Facebook messenger for instance.


Web 3.0 is the next evolution in this space as advancements allow for the transfer of value person to person. Artificial Intelligence and Machine Learning enable computers to interpret data in the same way that humans do. This aids in the intelligent generation and distribution of useful content tailored to a user's specific needs.
What to Expect from the Metaverse?
In what some have dubbed a dystopian-styled movement, the shift to the metaverse (if successful) will have major ramifications across almost all industries.
Even daily tasks such as exercising can take place fully or partially in a virtual world, while afterward you'll be able to socialize with your friends at a bar or with other strangers, attend a concert (
Justin Bieber recently performed a concert over the virtual music platform Wave
), or in one of your own 'virtual homes'.
Each of you will take on your own avatar, which doesn't have to mirror your own physical appearance, and can meet up, play games, and talk about what's going on in your lives, both virtual and physical.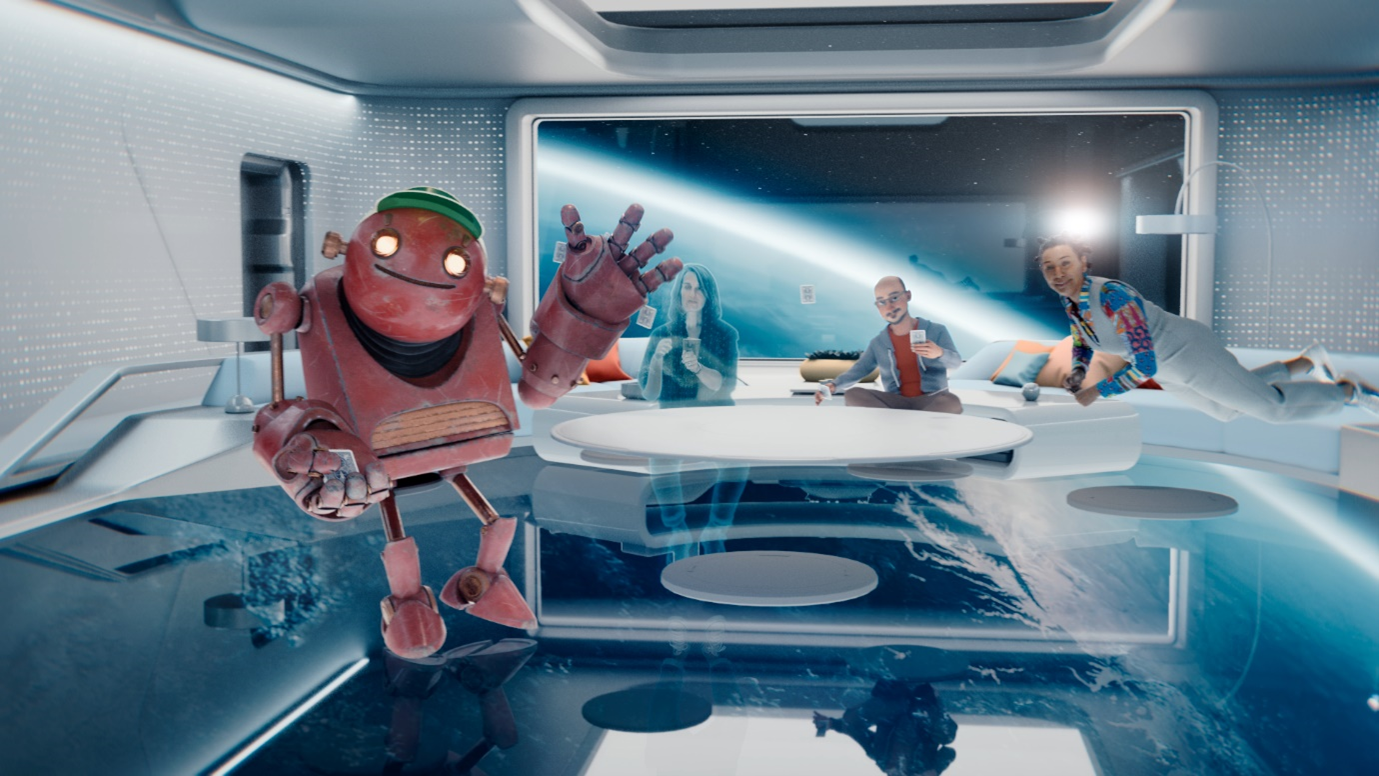 Corporations have started to jump on the metaverse bandwagon, with some high street fashion retailers rumored to be opening virtual stores selling virtual clothes which can be worn by your virtual self.
One company paving the way is Selfridges who have
partnered with Pokemon
to create a virtual city where you can shop for exclusive virtual and physical products.
While consumerism habits might possibly change, the most aggressive upheaval will likely be to the world of work.
As the work from home movement is now well and truly established, companies are looking for innovative ways to create a virtual work environment that closely mimics its physical world counterpart – and it seems the metaverse could be the perfect solution.
For example, Horizon Workrooms is Meta's virtual professional meeting place where you (disguised as your avatar) will enter a digital space to collaborate with your colleagues.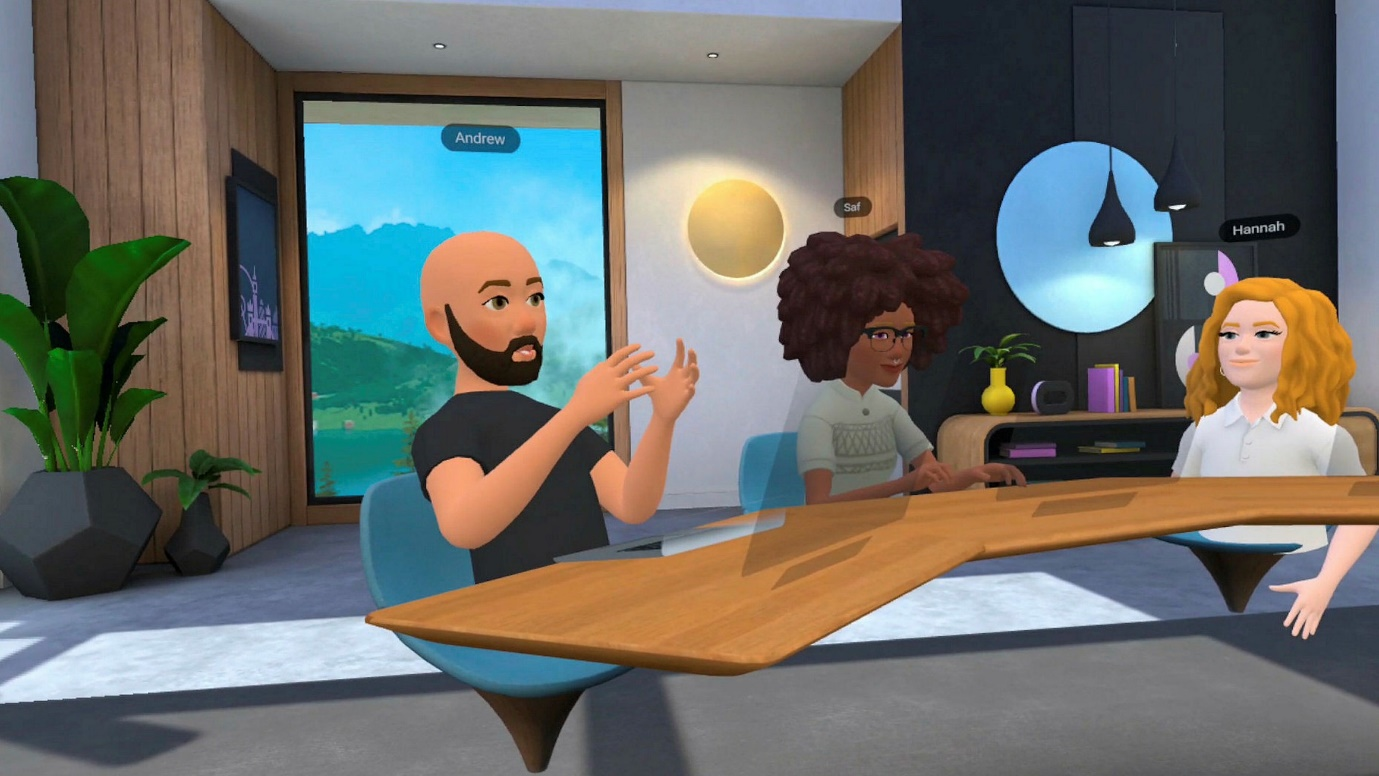 In this virtual world, you'll be able to converse, take notes, and brainstorm on a whiteboard as though you were in a physical meeting room.
Despite the media hype surrounding Meta and these virtual worlds, at the time of announcement the market did not react as Zuckerburg might have expected.


Around the time of the announcement Facebook was enjoying a steady rise but the stock then dipped closer to previous values.

While this is far from catastrophic, perhaps it is an indicator of the markets real-life scepticism when it comes to virtual worlds.
Realism, Impressionism…and NFTs? The Next Art Revolution
NFTs, or Non-Fungible Tokens, are unique, time-stamped digital assets which are hosted in a virtual space. Something that is non-fungible means it is not replaceable. This means each NFT is completely unique (similar to a work of art), meaning ownership can't be stolen or recreated.
Unsurprisingly, non-fungible items such as this carry a higher value than fungible assets.
These NFTs are traded on the blockchain which is a public, internet-hosted record of digital transactions which is a decentralized process – meaning it is not managed by a bank or financial institution.
This area of the crypto industry has been widely discussed, criticized, and even revered recently as high-profile brands such as Adidas, Coca-Cola, and the NBA have started to experiment with NFTs.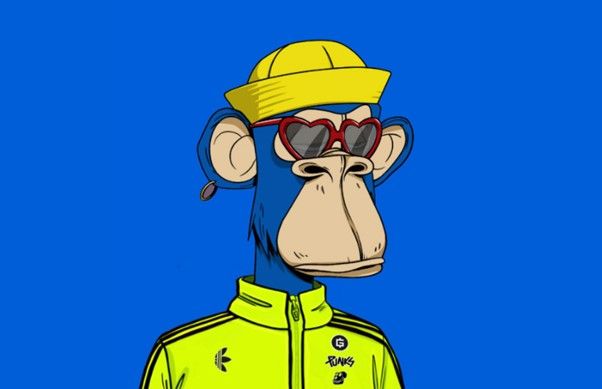 These NFTs are forming the backbone of digital brand movements, with Adidas recently announcing its 'bored ape' NFT which can be seen above.
These virtual pieces of art can take on more than a visual form – music NFTs are set to be the next major wave in this corner of the web as creators look to cut out the middlemen such as Spotify and Apple Music to provide songs/albums directly to the consumer.


This cutting of middle-men ties allows for the integration of cultural elements into the music NFT space where artists can enter their NFT holders into draws to meet them in person or be entered into a draw to win tickets to one of their concerts. The flexibility of this technology is one of its most attractive elements.


Essentially, the value within the NFT space is all based on human psychology. When humans start to value art (or NFTs), and people want to view/own it, its value increases, even if it is only digital.
What to Expect from NFTs?
This is one of the newest areas of the crypto space and has received an almost unimaginable level of media coverage. Over the past year, the interest in the subject has spiked dramatically.

NFT Worldwide Interest Levels Jan 2021 to Jan 2022 - Source: Google Trends
At the moment, the NFT space is a speculative market, so its future, like all of the above elements of the crypto space, is uncertain. Over the coming months and years, the space will become more refined and its value should become clearer.
Some have drawn comparisons between the ongoing NFT boom and the dot com boom of the 90s when online businesses came to the fore and excited the market to unprecedented levels. Of course, this bubble burst in the 2000s, exposing many of the weaknesses of overly excited valuations.

It is possible that NFTs will follow a similar trajectory – perhaps, the industry is currently in a 'hype phase' with a market correction imminent, but the technology and valuable elements of the NFT space have the potential to live on and become mainstays in our day-to-day world.
Gaming as a Career – Play to Earn (PTE) Games
Closely related to NFTs are play to earn games, which are another digital area taking the crypto world by storm.
In a move to capitalize on society's digital integration of economic principles, some companies have started to develop gaming worlds where players can create and exchange value within a game and even earn a living as a result.


PTE Games integrate NFTs into their ecosystem through the transfer of value within the game itself.


For example, a player of a PTE game could log in, begin to mine some sort of digital asset within the game using digital tools, and then once the asset is created, they can then trade what they have created for other assets inside/outside the game's universe.

Think of real-world, decentralized, economic principles applied to a digital world (in the past, items could be bought in a digital game, but the ownership was controlled by the game's developers and publishers. Decentralization allows players to swap value within and outside of the game with no control from the game's owners).


The gaming element comes from the entertainment provided by the game itself – for example, one game called Illuvium, allows players to capture 'Illuvials' which are digital creatures similar to Pokemon. In the game, these Illuvials can be captured and even pitted against each other, with the winning owner then staking claim to the beaten illuvial. These characters/illuvials which are also NFTs, so assets like ETH can be wagered in battle.
What to Expect from Play to Earn Games
What to Expect from Play to Earn Games
PTE games have the potential to revolutionize the gaming industry.
After all, if you can play a game in your spare time, have fun doing so, and earn a few extra hundred dollars a month, why wouldn't you opt for this new crypto-driven model rather than its traditional counterpart?


The owner of
CryptoBlokes
, Stefamn Ateljecic, says many people are adding PTE gaming as a side hustle to their 9-5 job and in countries like the Philippines and Venezuela, PTE gaming is turning into a full time career, perhaps giving an indication of things to come.
Conclusion
The crypto space encapsulates far more than just digital coins.
Over the past two years, we've been forced to shift over to a virtual world, one we are uncomfortable and unfamiliar with, yet have adopted with minimal disruption.
This perhaps gives an indicator of future shifts to digital and their ease of application.
Going forward, we can expect more radical movements in this space and at a pace we are only beginning to grasp.
For now, the crypto world is in a consistent state of flux. With the market in an ongoing decline, many see an uncertain future for this developing industry. However, others have full confidence and see a clear value from the world of crypto.

It's a plate balancing act of sorts, as the markets teeter, and the technologies on display begin to reshape the boundaries of traditional finance – and quite literally our conceptual understanding for "value" as a whole.
Only time will tell how much of an impact the world of crypto has on our day-to-day lives.
References
Sign-up to our Newsletter now for 15% off our Courses!