Banking and Finance for Universities.
This Banking & Finance course provides an overview of the banking and financial industry for university students. If your university is not yet partnered with Intuition Now please get in contact with us to gain access.
#1 Shareable Certificate
Earn a certificate upon completion.
#2 100% Online Learning
Start straight away and learn at your own pace.
#3 Beginner Level
This course is suitable for students looking to learn the basics of banking and finance.
#4 Course Duration
Tutorial time of 5 hours.
#5 Banking A-Z
Learn about the banking and financial industry starting with the business of Investment, Corporate and Consumer Banking.
#6 Accepted for CPE
Many of the tutorials in this course are accepted for CPE by some of the world's largest financial associations.
Topic 1: Overview of Banking
2. Business of Investment Banking
Topic 1: Industry Structure & Development
Topic 2: Conflicts of Interest
Topic 3: Mergers & Acquisitions (M&A)
Topic 4: Underwriting
Topic 5: Other business lines
3. Business of Corporate Banking
Topic 1: Corporate Banking Industry
Topic 2: Corporate Banking vs. Investment Banking
Topic 3: Customer Segmentation
Topic 4: Business Structure
Topic 5: Target Market Identification
Topic 6: Revenue & costs
Topic 7: Risks & Profitability
Topic 8: Strategy Execution
4. Business of Consumer Banking
Topic 1: Overview of Retail Banking
Topic 2: Digital Banking
Topic 3: Asset & Liability-Side Products
Topic 4: Payments Services
Topic 5: Other Products
Topic 6: Profitability of Retail Banks
Topic 7: Ownership
Topic 8: Regulation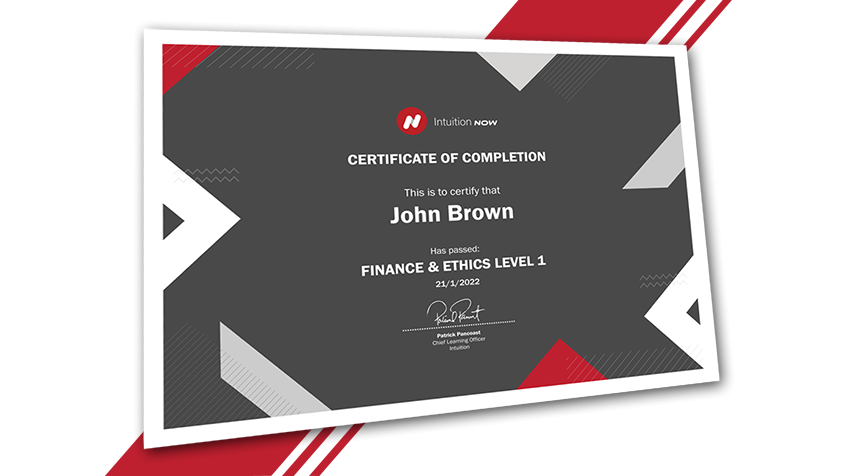 Gain Industry Knowledge and a Certification
Access your learning wherever you are.
Test your knowledge throughout each tutorial with
regular review questions.
End each tutorial with a short, graded test designed to enhance knowledge retention.
Gain a shareable professional certification.
Meet Your CPE Requirements
Many examination bodies now mandate annual training, with some requiring alumni to complete
up to 35 hours a year
.
To support learners, Intuition Now works with
key accrediting bodies
including the
Chartered Insurance Institute,
the
Financial Planning Association of Australia
and the
National Association of State Boards of Accountancy
to ensure our learning materials can be used to meet your CPE requirements.