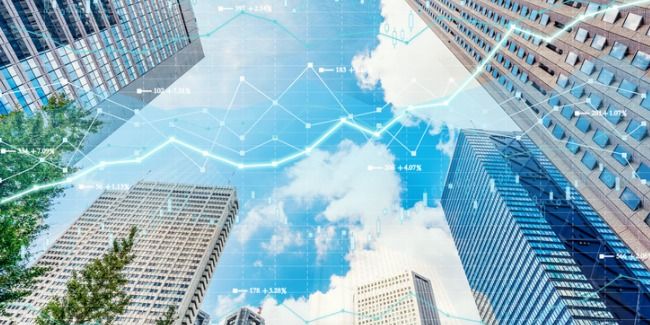 While U.S. equities march to new all-time record high levels and U.S. house prices see record gains with existing home prices rising 23.5% YoY, people would easily think the global economy is in good health after the COVID-19 crisis.
Indeed, central banks and government around the world continue their mix of massively stimulatory monetary and fiscal policies. In fact, the U.S. Federal Reserve alone is still injecting $120 billion per month into asset prices with its on-going quantitative easing (QE) policy.
However, below the surface the data shows the strength of the recovery is clearly eroding. Global purchasing managers indices (PMI) are now falling, and the Citibank economic surprise index shows economic data at its most disappointing levels since June 2020.


However, the greatest concern is likely events in China, the economy that led the global economy out of the Global Financial Crisis.

Firstly, we have seen a China credit bubble start to burst in the last few weeks with the China credit impulse falling aggressively and the collapse of Evergrande's bonds (China's most leveraged property developer) trading below 50c on the dollar as Hong Kong backs pull-back financing. Its bonds now yield over 55%.

Bloomberg China credit impulse (Source: Bloomberg)
Cracks Emerging in Asia and Emerging Market Economies
In China we have also seen Beijing crack down on cryptocurrency trading and Bitcoin mining and suddenly in the last week a further crackdown on technology, education, property, and food delivery companies.

The Nasdaq Golden Dragon Index (Chinese tech sector) has fallen 21% in 4 days, and the Hang Seng index is 19.5% off its February highs. This Chinese tech led equity sell-off is impacting the whole of the emerging markets, with EM stocks now trading at a 17-year low relative to their developed market peers. It appears the COVID delta variant is now also spreading aggressively on the mainland.

Nanyang has been put in full lock down and a non-linked case has even been found over 1,000 miles away.

Hang Seng index, below pre-covid highs in March 2020 and now 19.5% below February's high. (Source: Bloomberg)
Australia's lockdown has also had a significant impact on economic activity.
Six weeks ago, we were discussing the timing of possible Reserve Bank of Australia rate hikes, but with high frequency data now negative (and falling sharply), the governments woeful vaccination policy and the second recession in 18 months looming (after 29 years without a recession) greater downside risks to the economy are appearing.
So, the apparent weakening in global data couldn't come at a worse time. As the consumer price index in the U.S. hits 5.4% YoY, way above 2% target and seemingly NOT transitory as Fed Chair Jeremy Powell claims. U.S. home transactions have also started to collapse, with new home sales 32% below January's highs. Also highly concerning is that U.S. margin debt growth is now 2 standard deviations above trend as retail traders continue to aggressively buy equities, seemingly oblivious to the global risks.


We can expect some volatility ahead in asset markets. The central banks will be hard pushed to navigate the next few months safely.